Garage
Through our own garage we can guarantee the permanent functioning of our fleet. State of the art equipment even allows us TÜV approval. Our professional staff handles all maintenance and repair works emerging.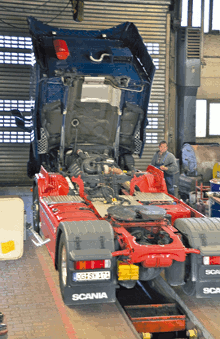 Apart from our own garage we also possess an environmentally-friendly car wash and a company-owned gas station.
This way our customers do benefit from a technically and visually efficient fleet always being ready for use.