Shards bring luck!
Dear visitors, I welcome you on the website of the Bürck commodity trading and Bürck Recycling Inc.
The constantly increasing demand for finite natural resources requires an active and individual thinking. We approach this problem by the recycling of waste. Collected glass mostly originates in municipal collection and flows through our treatment process directly into the recycling cycle. This enables us to recycle waste into a valuable secondary raw material.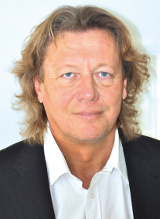 Since more than 25 years we are growing with demands of our customers, ever-growing regulatory requirements and our own vision. Furthermore the successful collaboration with our customers, we face future complexity of environmental and waste problems. Therefore our recycling agreement unifies economics with ecology.
Yours sincerely

Werner Bürck